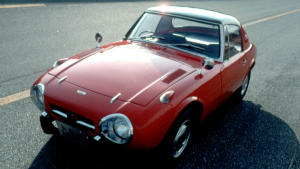 The 86 is the latest in a long line of exciting sports cars from Toyota. It builds on Toyota's established heritage of rear-wheel drive, front-engine sports cars dating all the way back to 1965 with the classic Sports 800.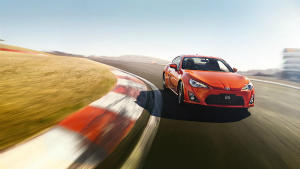 The 86 shares DNA with some of the most exciting track-proven sports car ever made and it was tested on the track at key stages of its development. Professional drivers have been involved from its inception.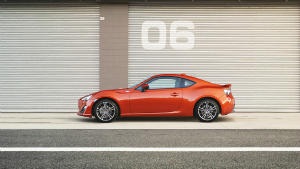 The 86 has an ultra-low stance. It's modern, streamlined shape features timeless aspects of the 2000GT. At the front, the flat forward sloping bonnet signals the presence of the horizontally-opposed Boxer engine beneath.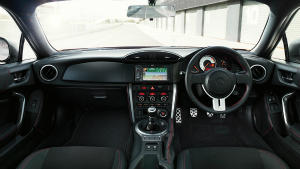 The driver cockpit in the Toyota 86 is a clutter-free space laid out so that instruments and controls are exactly where you need them to be and designed so that nothing gets in the way of driving.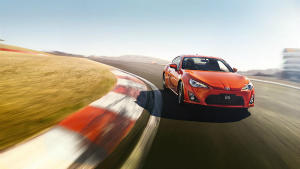 The 86 features a wide range of advanced safety features. It is built on an extremely rigid frame featuring high grade tensile steel and has crumple zones front and rear. It comes with 7 SRS airbags.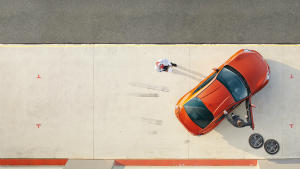 The 86 has been tested on tough test tracks like the Nürburgring to make sure it offers the highest levels of reliability and performance in all kinds and types of driving conditions around the world.
*The standard Toyota Warranty Advantage period for new vehicles is 5 years with unlimited kilometres and, if the vehicle is properly maintained, up to 7 years Engine and Driveline and up to 10 years Hybrid Battery with unlimited kilometres. Refer to warranty conditions. This warranty does not limit and may not necessarily exceed your rights under the Australian Consumer Law. View Terms & Conditions.
[T1] Price is model specific. Maximum payable for standard scheduled servicing (normal operating conditions) for the nominated maximum number of services or kilometres (whichever occurs first). Excludes Government & rental vehicles. Contact your Toyota Dealer or go to toyota.com.au/advantage for other exclusions, eligibility and full details. 2. For Camry or Camry Hybrid with production month before October 2017, the standard scheduled log book service is $140 (9 months/15,000km or 4 years/75,000km whichever comes first). 3. For a Corolla Hatch and Corolla Hybrid with a production month before June 2018, the standard scheduled log book service is $140 (6 months/10,000km or 3 years/60,000km whichever comes first).
[T7] Terms and condition, fees and charges apply. Toyota Access Guaranteed Future Value products are available to approved customers of Toyota Finance a division of Toyota Finance Australia Limited ABN 48 002 435 181, AFSL and Australian Credit Licence 392536.
[T9] Terms and conditions apply. Before making a decision about this product, please read the current Product Disclosure Statement (PDS) available from participating Toyota Dealers, via our website toyotainsurance.com.au or by calling 137 200. Toyota Insurance is issued by Toyota Finance Australia Limited ABN 48 002 435 181, AFSL and Australian Credit Licence 392536. The insurer is Aioi Nissay Dowa Insurance Company Australia Pty Ltd ABN 11 132 524 282 AFSL Number 443540. Our insurance policies do not change or take away your rights under the Australian Consumer Law. Your right to claim under our policies for the benefits covered are in addition to other rights and remedies you have under the law in relation to your vehicle. However, you can choose to make a claim under any of our policies even if you have rights under the law.